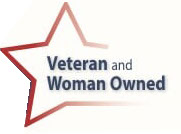 Tech Forward, Inc. is a veteran- and woman-owned company
Located in the heart of the Capital Region in the Times Union Center
We have created our own software program to offer stunning and uniquely affordable digital signs and video walls, installed without a monthly hosting or design fee. We are on the cutting edge of creating interactive displays, video arrays, and augmented reality exhibits. We also provide flexible IT managed support services for small to enterprise-level businesses.
Tech Forward, Inc. is a Triple-Bottom-Line Business:
PROFIT: We help our clients maximize profits by providing expert consultation, uniquely innovative solutions, and full-service IT project management.
PEOPLE: We recruit historically underemployed populations, providing training and mentoring for our skilled and dedicated employees.
PLANET: We assist in the reduction of electronic waste, lessoning the negative impact we have on future generations.
Uncompromising Quality, Reliability, and Performance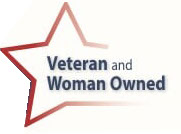 Tech Forward, Inc. is a veteran- and woman-owned company, located in the heart of the Capital Region in the Times Union Center. The company is led by seasoned management and technology professionals, ensuring your dollars will be invested wisely.
Tech Forward, Inc. is dedicated to Intentional Giving. Each year, we select an organization that mirrors our personal values and corporate mission and offer support through donating a pre-determined revenue allocation, volunteering our time, and providing promotional opportunities on our Web Site, Facebook page, and LinkedIn account, and free content advertising on our digital signage located in the Times Union Center.
For 2020, please help us in celebrating the work accomplished by the Veterans Community & Housing Coalition: www.vchcny.org

VCHC Mission Statement: To provide housing and support services to all homeless military veterans and their families and to advocate on behalf of all military veterans and their families and to provide housing opportunities for low income households.